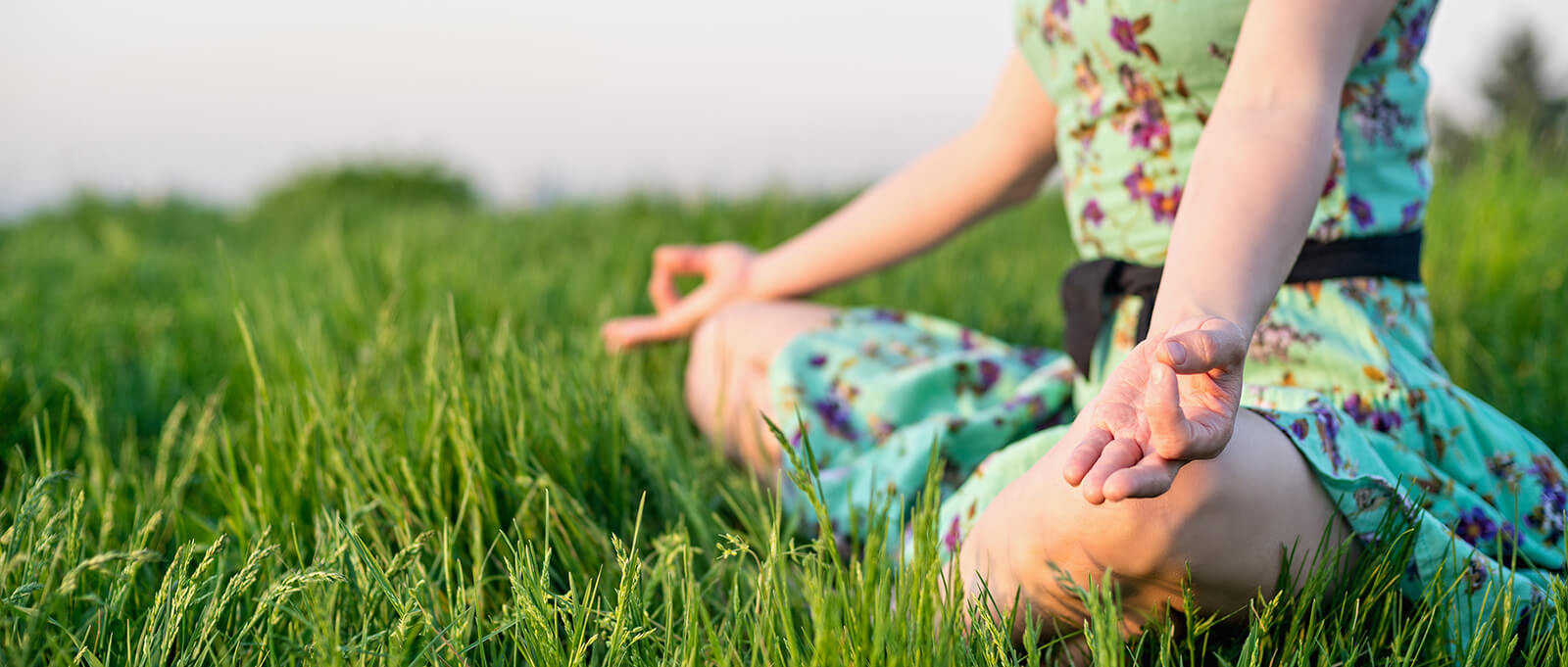 Join The Practical Yogi's Bookclub for FREE!
Sign-up to be part of a group of like-minded people seeking wisdom for real life!
We meet once a month! Next meeting is June 27th, 2023, at 6:30 pm!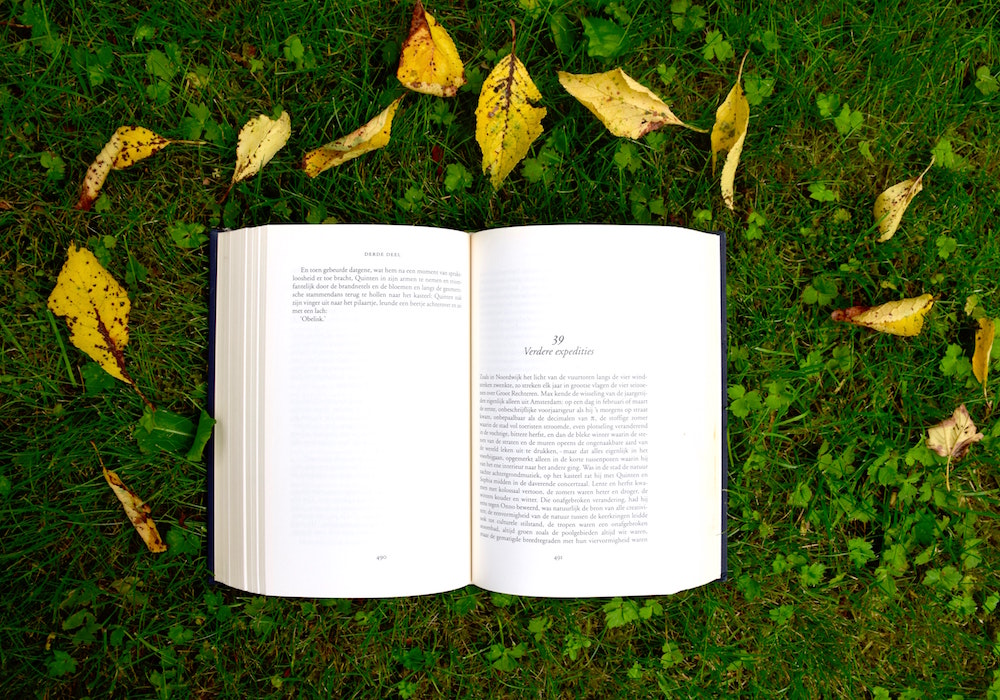 FREE
ONLINE CLASSES
DURING COVID-19
"Come as you are, perfect with all your imperfections, and your light shining brighter than the sun"
Find your way to the good life; one pose at a time…
We all know deep down that a simple life is the best life, but we don't always know how to go about creating it. In today's society, it almost feels like there's nothing simple about simplifying our lives!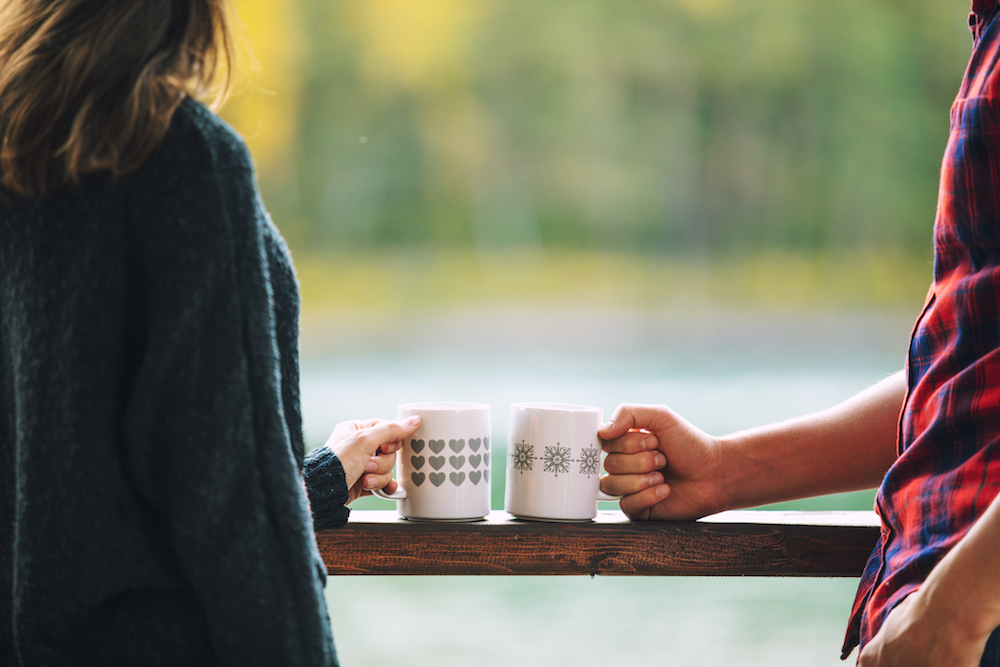 Where does one even start?
For most of us, it would require adopting a new mindset, truly living according to our values, and getting real about nurturing ourselves. If this resonates with you but feels overwhelming, you are not the only one!
Let Marianne and her special brand of yoga lead the way!
Marianne Disipio is the Backyard Yogini.
On top of being a registered, certified, and insured Yoga Instructor with the Canadian Yoga Alliance and the Yoga Alliance (world-recognized), Marianne has a degree in Occupational therapy, a certification in Wellness Coaching, and is the founder of the practice of Equine-Assisted Support! She is also a level 2 Reiki Master!
Marianne has dedicated her career to helping others find inner calm through challenging life circumstances using a variety of different avenues. She refers to it as learning to find comfort in the discomfort.
Marianne strives to make her yoga classes a safe space for everyone by welcoming all abilities, being culturally inclusive, and being trauma conscious.
Yoga has been one of the most effective ways to do this for herself in her own life, and Marianne wants to share this teaching with you! Although yoga is mostly valued for its physical benefits, what it can do for your life on a soul level will blow you away!
If it's not transformational, it's not really yoga!
Why practice yoga with Marianne?
Because Marianne makes yoga natural and user-friendly for everyone. She has something for all ages, sizes, abilities, and fitness levels!
Escape Calgary city life and meet Marianne in her backyard!
In the warmer months, yoga classes are done outside just like they used to be done thousands of years ago! Marianne's classes are done on a beautiful wooden deck surrounded by pine and aspen trees, facing the horse paddocks!
In the cooler months, Marianne offers classes in The Little Red Barn of Joy on her property!
You won't find another setting like this to get into your zen groove!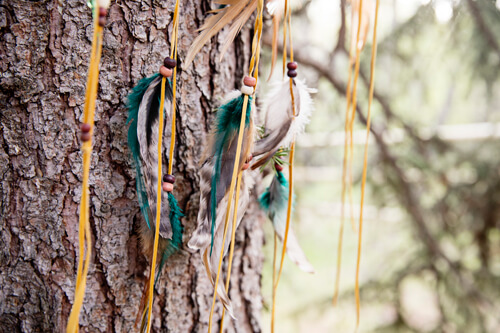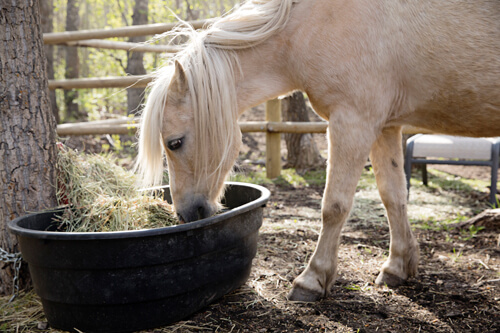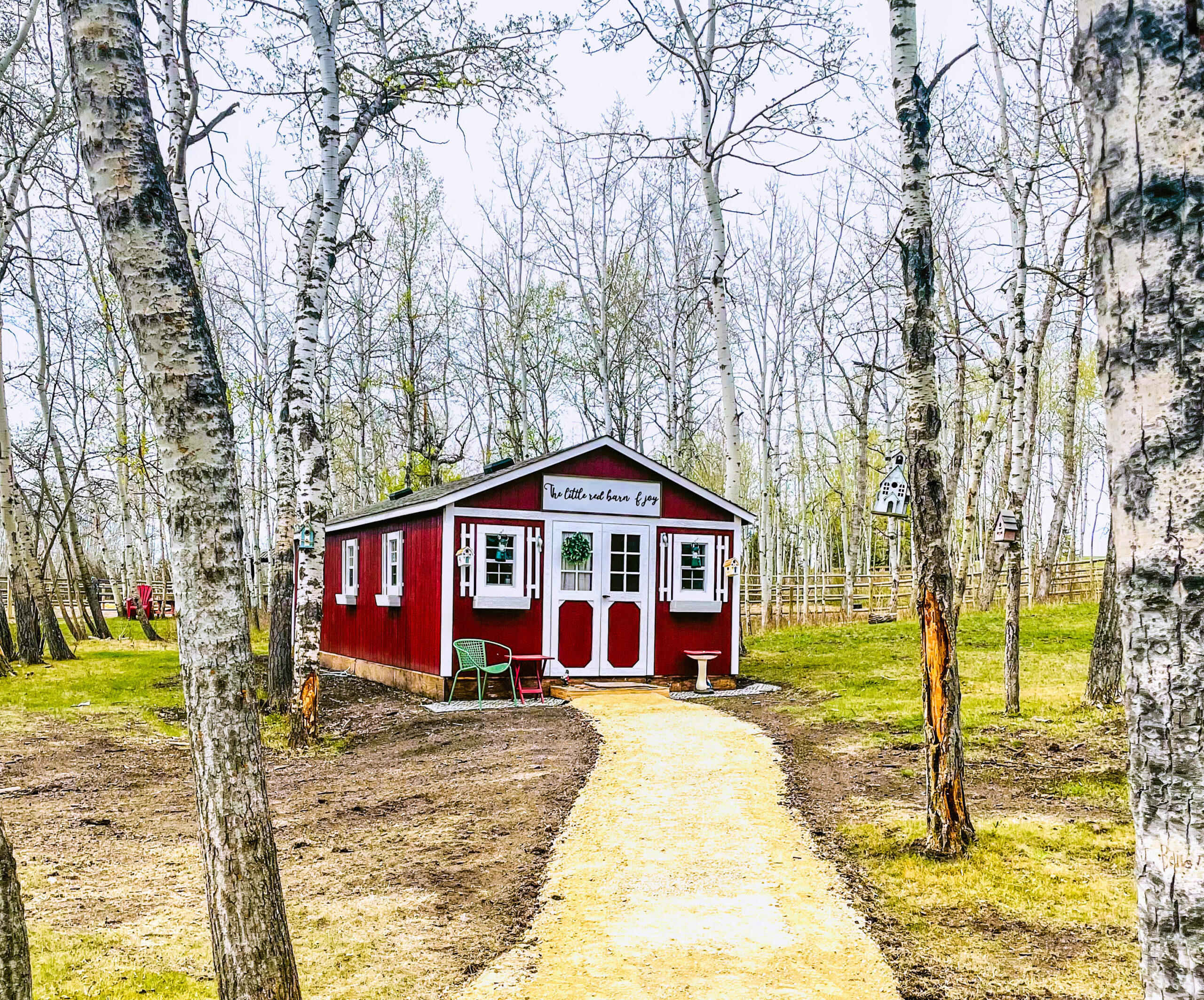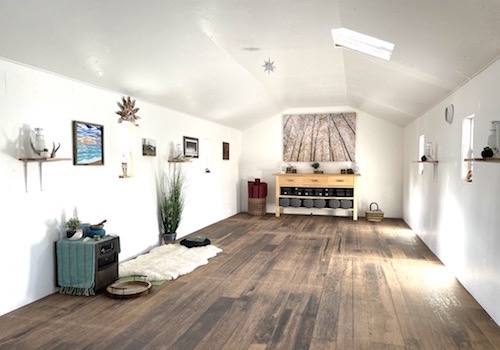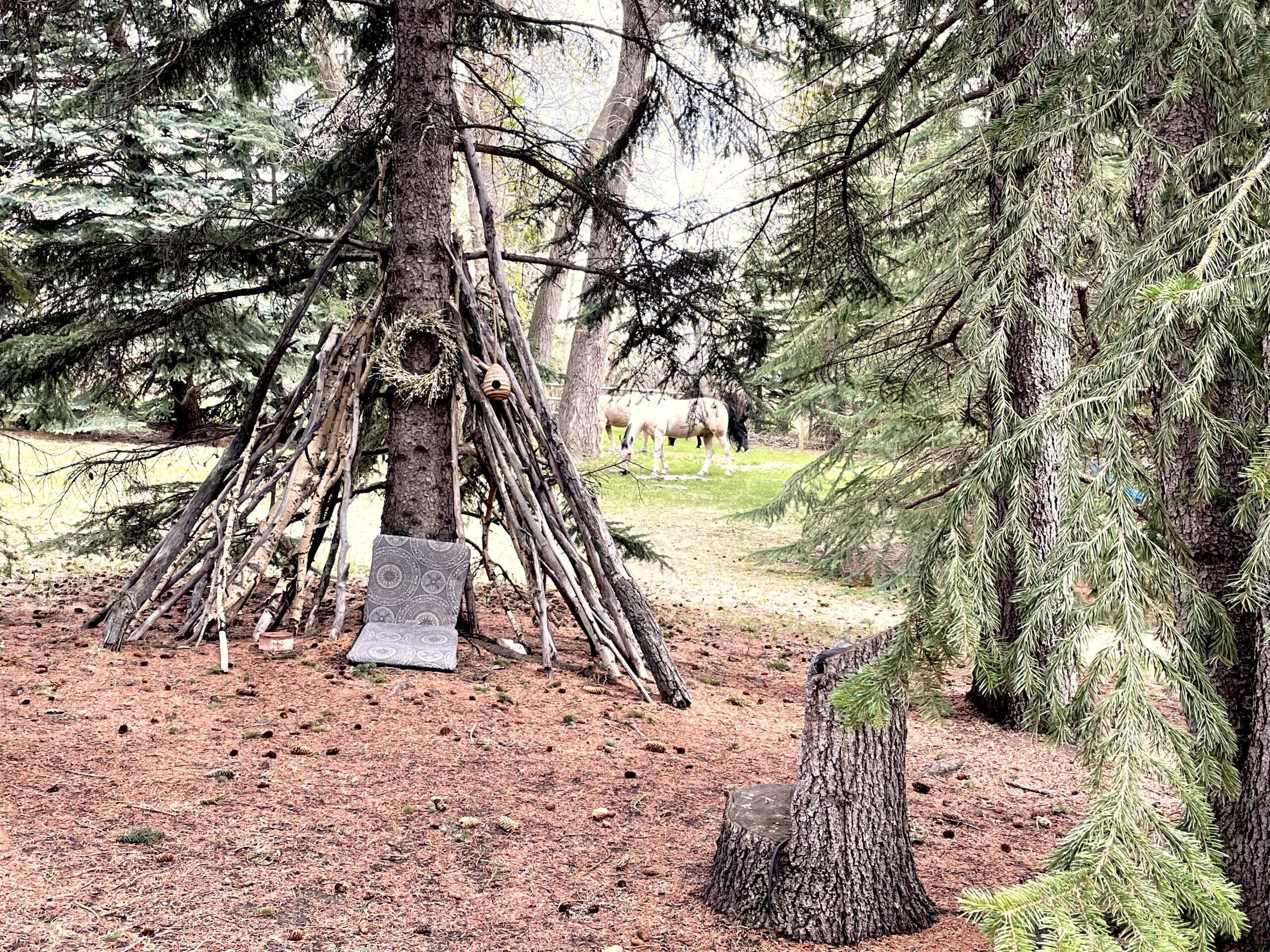 Located off of 12 Mile Coulee Road, Calgary NW.
Just a 1 minute's drive from the CO-OP. You'll be here in a jiffy!