FALL Back Into Your Sleep
Make your October Sunday evenings all about getting into a state of serenity so you can reclaim your sleep.
Whether you are experiencing changes with menopause, have a demanding job, managing anxiety/depression, a multi-tasking parent, or just-plain interested, fall is a great time to try new strategies to improve sleep, and face the upcoming week ahead.
Each class will offer you different techniques to try. It will be a lovely line-up of very gentle and relaxing methods.
Location: 25013 Township Rd. 254, Calgary AB, T3R 1A2. This is off of Twelve Mile Coulee Rd in the NW of Calgary, in Bearspaw, 2 min from the Coop, and close to Rocky Ridge, Royal Oak, Tuscany, and Cochrane area.
As the Calgary weather tends to drop in the fall evenings, classes will be planned to be held in the onsite studio, The Little Red Barn of Joy. However, if we do get a warm evening on a Sunday, we might have the occasional class outside by candlelight, with the horses holding vigil for us.
Schedule: Sunday October 2nd, 16th, 23rd, 30th, from 6:45 pm-7:45 pm (no class Thanksgiving Sunday).
Price: $75 for all 4 classes or $25 drop-in. Must inquire if there is space if dropping-in by emailing Marianne directly info@mariannedisipio.com every time.
Special Events
Fill your cup Fridays-October day retreats!
Fall is always gorgeous here! The property is blanketed in golden leaves, and the sense of tranquility is really at it's peak. Known for marking a time of change, fall is the perfect season for going inward to find peace and balance.
Join us for a series of lovely day retreats, where you will get to engage in a few of Marianne's absolute favourite activities, guaranteed to fill your cup! Included will be yoga of course, but also a creative activity (no artistic talent required), and an offer to spend quality time with the horses on the ground (no riding).
All here at Marianne's magical property in the NW of Calgary, located off of Twelve Mile Coulee Road, right by the COOP!
25013 Township Rd. 254, Calgary AB, T3R 1A2
Schedule: Friday the 7th, 21st, and 28th in October, from 11:00 am-2:00 pm! No retreat day on Friday Oct 14th. Bring your own lunch! Tea/coffee and a small snack will be offered.
Cost: $145 for all 3 days (save $20). If you can only attend one or some days, it is a fee of $55/Friday. Spots are limited.
Find out more about my equine practice here: www.mariannedisipio.com
Register by emailing Marianne in advance at info@mariannedisipio.com
Send email to register and send etransfer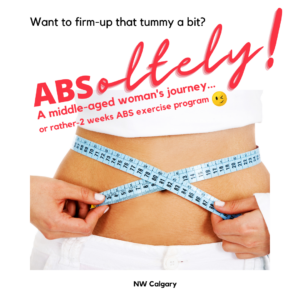 ABSolutely! Registered series for adults
End of October! Drop-off your kids, and head on over here for some serious tummy time!
Don't get me started on how our tummies change with the ageing process!! What the heck??
I'm calling all ladies who want to join me in a 2 week focus group to get those abs in better shape! It's a great way to at least get the ball rolling if you feel unmotivated. God, do I ever..
All levels welcome! Just meet me where you are at! No judgment! Only support and cheering!
We will be doing a combo of activities, from yoga, to pilates, to more traditional fitness. There will always be an inspirational chat and a cup of tea waiting for you at the end of each session.
Weather permitting, we will be meeting here daily, outside on my beautiful yoga deck, in front of my 4 gorgeous horses, or in my sweet studio The Little Red Barn of Joy! Our butts will look so small compared to the horses, it will feel marvelous!
Schedule: From Monday-Thursday the weeks of October 24th and 31st, from 10:00 am- 10:30 am. Fridays are off.
Cost: $150 for the full 2 weeks. No drop-ins.
Send email to register and send etransfer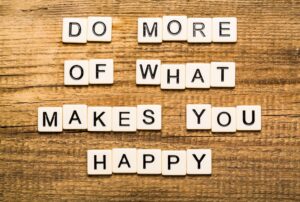 Want to host your own workshop?
I love to see people shine and thrive doing something that fills their soul with purpose and meaning! Sometimes our jobs pay the bills, but we have less opportunities to engage in our passions! If you have an idea, come and host! It's only $25/hr to rent out the space, and you keep to keep all the profit! It's your workshop! It does not have to be a yoga workshop, it can be anything at all!
Sign-up for my newsletter to keep in the loop for upcoming workshops!