COVID19 health precautions in place.
COHORT YOGA for 2
Coming this January 2021…
Bring a friend, a partner, a relative, or colleaugue! If they are within your cohort or social bubble (according to AHS guidelines), we can practice safely together! Roll-out your mat and rest assured that we will be socially distanced in a room with large windows! Don't be surprised if you catch a glimpse of one of the horses right at the window as we practice!
Classes will be tailored to both your needs. 
Prices and schedule will be posted in December 2020, and it will will be required that you book and reserve in advance for when classes start in January 2021.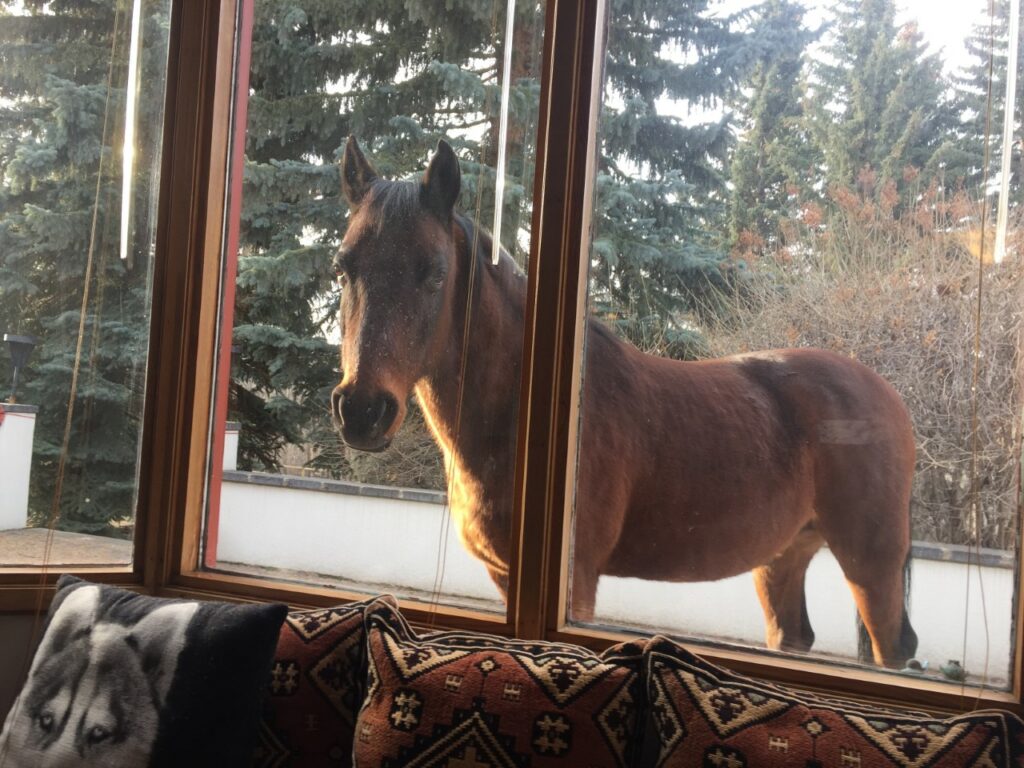 OUTDOOR SEASONAL CLASSES
From June-September
Throughout the warmer months, yoga is done outside on lovely deck in front of the horse paddocks! Class types vary every month! Schedule will be posted as of May 2021. Stay-tuned!