CLASSES & OFFERINGS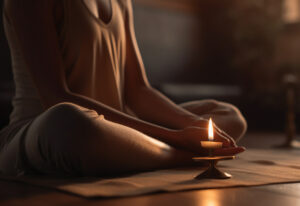 Pre-holiday special! 2 evenings only!
Restorative and Nidra
This is exactly what you'll need before the holiday madness. Yoga by candlelight. We will be doing a couple of restorative poses, followed by a Nidra session. Relaxing, relaxing, relaxing...
Dates: Evenings of Thursday, December 14th, and Thursday, December 21st, 2023.
Time: 6:30 pm- 7:45 pm
Cost: $18 per class if you can only make one or $33 for both!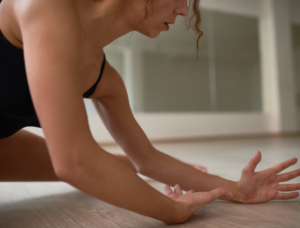 Modern Dance Yoga Fusion
I have a little secret. I almost became a modern dancer. I actually attended an arts-intensive high school in Ottawa for future professionals, and upon graduating, I was invited to consider joining a dance company. When I tell people of my generation this story, I like to tell them that I went to a high school like Fame, from the 80s TV show. Yes, I am aware that I like to embellish stories.
I LOVE to dance, I LOVE music, and I LOVE people! Oh yes, and I LOVE yoga! I feel like bringing it all together in a class that I am literally going to create as I go every time we practice together! I will play the role of spontaneous choreographer, and you will be my dancing yogis!
The structure of the class will combine elements of modern dance with peek yoga poses. The movements will be executed at just the right pace so you can mirror exactly what I do at the same time as I am doing it. There is no performance per se where others are watching you. Only unified movement flowing freely as we share our love of feeling alive in community!!
No dance experience necessary. All levels of yoga are welcome, but only fun people are allowed 😜
Dates: Saturdays in January 2024: the 6th, 13th, 20th, and 27th
Time: 10:30 am- 11:30 am
Cost: $90
*
Disclaimer: please note that Marianne holds a certification in yoga, but is not a formal modern dance instructor. Marianne did attend an intensive dance program in her youth, and danced an average of 3 hours a day, 5 days a week, for 5 years. Marianne does have a degree in occupational therapy and understands movement well.  
Special Events
Coming soon! Keep posted!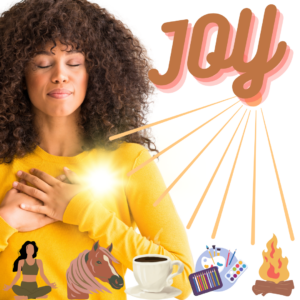 Feeling JOY! Day Retreat
Let's get together and connect to our sense of joy in community! Did you know that a new study revealed that healthy relationships are the only thing we all need to be happy? Not food. Not exercise. Not even extra sleep. Healthy relationships! We so need to do this together! Let's raise each other up! Joy is so wonderfully contagious!
This day retreat is designed to be purely enjoyable and relaxing! We aren't digging deep to discover hidden things about ourselves. Instead, we are connecting to that child-like joy we all once had that makes us experience freedom, have heightened sensory experiences, and laugh! Time to let go, shed the heaviness, and find our way back to ourselves! 
Activities will include time spent with the horses (no riding), a creative/artistic project that requires no talent, yoga, a simple nature walk, and fun spiritual practices!  
Light snacks, coffee, and tea will be provided. Bring your own lunch. 
Schedule: Next date to be announced soon!
Location: Marianne's property in Bearspaw, NW Calgary
 Please find out more about my equine practice here: www.mariannedisipio.com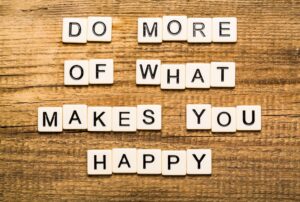 Want to host your own workshop or class?
I love to see people shine and thrive doing something that fills their soul with purpose and meaning! Sometimes our jobs pay the bills, but we have fewer opportunities to engage in our passions! If you have an idea, come and host! It's only $30/hr to rent out the studio space I call The Little Red Barn of Joy or the outdoor yoga deck! You get to keep all the profit! (This does not include my entire property or direct access to the horses). It's your workshop! It does not have to be a yoga workshop; it can be anything at all!
Offered only upon availability.
Sign-up for my newsletter to keep in the loop for upcoming workshops!